BAI, LTD.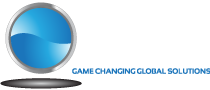 BAI helps you get your product to market fast!
BAI, LTD provides world-class engineering and manufacturing services, and it bridges the two seamlessly with complete New Product Introduction (NPI) Processes. When the pressure is on to introduce a new product to market, its NPI services ensure that common roadblocks, such as design challenges and procurement issues, are quickly identified and resolved.
All its processes are designed to get your new product to market more quickly, with lower cost and higher quality. That means a faster time-to-profit for you.
BAI offers USA-based Sales, Marketing and Engineering that specializes in custom manufacturing solutions. With extensive production capacity in Asia, BAI serves the manufacturing needs of a global market.

BAI knows that their success depends on your success when it comes to New Product Introductions. BAI's goal is seamless transition of your prototypes to the production environment, in any part of the world, with no delay on your schedule.
Power Supplies:
BAI/Shenzhen all-key wall mount & desktop type switching power supplies, 5 watt to 150 watt
BAI/Adapter Technology Co. industrial grade switching power supplies, 25 watt to 350 watt
BAI/Sinpro medical grade switching power supplies, 50 watt to 1500 watt
Die Castings:
BAI/Ka Shui is a leading manufacturer in Aluminum, Zinc and Magnesium. They provide Alloy Die Casting and offer extensive solutions starting from design concept through production and final delivery.
Screw Machining/Metal Fabrication:
Richmar works with BAI/Shing Hing to provide you with precision screw machining, cold forging, machining & stamping, progressive stamping & metal fabrication with deep drawing capabilities & in-house heat treating, plating, anodizing and painting with value-added assembly.
BAI, LTD has offices in Chicago, IL, San Clemente, CA, Seattle, WA and Moorestown, NJ
Let Richmar put the services of BAI, LTD to work for you. Call our sales engineers today to discuss your project. Call 630.642.9425.