Califia Lighting Company

Assisting Your Transition to Energy-Efficient LED Lighting Technology
Califia Lighting offers energy-saving LED luminaires designed for use in track systems or for individual placement in all types of Industrial and Commercial applications. You'll find products created and refined in unison with our customers. This hands-on development assures usability and provides configuration options to suit multiple projects.
Industrial applications include enclosures/cabinets, workstations and equipment for manufacturing facilities, test labs, medical/dental practitioners, and control rooms.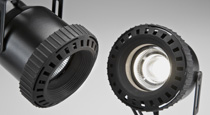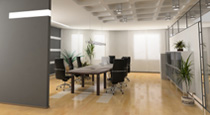 Richmar works with Califia Lighting to deliver energy-saving performance, durability and ease-of-installation in low-profile shapes and mounting options.
Califia Lighting provides solutions ideal for replacement and new lighting projects in all types of industrial and commercial applications.
Let Richmar put Califia Lighting services to work for you. Call our sales engineers today to discuss your needs. Call 630.642.9425.