Eastek International – Plastic Injection

Injection Molded Plastics
From tooling design to cosmetic finishing, Eastek offers customized, state-of-the art, cost-effective manufacturing solutions for your plastics manufacturing needs. With expert engineers and 60+ full-time tool and die makers on staff, you can rely on them to manufacture your products on time and to specifications.
Eastek offers a complete array of plastics solutions including a wide variety of secondary options such as pad printing, silk screening, spray painting, heat staking, ultrasonic welding, labeling, and others to suit your product needs.  This is supported with design, sourcing, production and logistics, along with the benefits of low-cost-country presence and support in your language and time zone.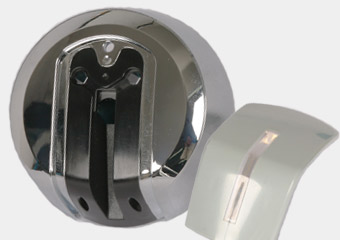 Eastek's plastics manufacturing process is a critical element of its industry-leading, fully customizable Eastek Edge manufacturing solution.
Richmar works with Eastek to provide you custom plastic injection molding, tooling/mold making for export, plastic assemblies to include overmolding, plating of plastic, in-mold decoration, and overmolding. Eastek offers clean room manufacturing and is compliant with all major standards, including ISO 9000 and ISO13485. FDA Compliant. Locations include Global/China manufacturing and USA headquarters, engineering, warehousing and customer service.
Let Richmar put Eastek to work for you. Call our sales engineers today to discuss your needs. Call 630.642.9425.