Fabricators Plus

A Team of Problem-Solvers That Gets You to Market Faster!
Fabricators Plus provides custom solutions based on years of expertise in lean operational excellence for their extruded aluminum and metal fabrication customers. More than just a supply partner, they develop a deep understanding of each customer's unique operational challenges, and they meet those challenges like no one else does.
Fabricators Plus understands manufacturing. They know the right questions to ask to make sure they understand each customer's unique operational challenges.
Fabricators Plus is able to provide options to customers that remove wasteful complexity, risk, time and cost from the total supply chain and at the same time reduce time-to-market with high quality products. From the initial concept to the delivery of finished parts, Fabricators Plus is there to help every step of the way.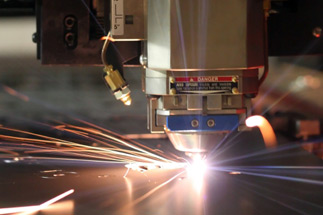 Fabricators Plus can manage the complete supply chain for its customers, from raw material sourcing through finishing, assembly and custom delivery system design.
Richmar works with Fabricators Plus to provide you with design engineering solutions in the areas of aluminum extrusion, metal fabrication, turn-key mechanical assemblies, laser cutting, machining, stampings, powder coat painting and anodizing. Fabricators Plus is a domestic USA manufacturer located in the Midwest.
Let Richmar put Fabricators Plus to work for you. Call our sales engineers today to discuss your needs. Call 630.642.9425.