Powertip

A World-Leading Source of Liquid Crystal Display Technology
Powertip is one of the leading manufacturers of Liquid Crystal Display (LCD) technology. Powertip employs some 3,300 manufacturing and engineering personnel in Taiwan and China. With nearly one million square feet of manufacturing space, Powertip is fully equipped to handle the market needs for Color STN, chip-on glass (COG), chip-on film (COF), tape-automated-bonding (TAB), chip-on board (COB) and surface-mount technology (SMT) LCD module designs, as well as monochrome and the latest in TFT technologies.
Having achieved ISO certification for quality assurance, Powertip has earned a reputation for its uncompromising code of ethics with their ongoing development of global business partnerships. Powertip consistently strives to offer customers "total solutions" to their requirements, while at the same time, provide unparalleled engineering and customer service support.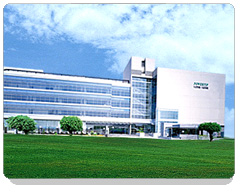 Powertip is prepared to meet your requirements for your next LCD module design with consistent quality and on-time delivery at a very competitive cost.
Richmar works with Powertip to provide standard & custom LCD modules ranging from monochrome through thin-film transistor (TFT) technologies. Let Richmar put Powertip to work for you. Contact our sales engineers to discuss your needs. Call 630.642.9425 today.