What's New
Eastek International Announces Total Vertical Integration
End-to-end manufacturing solutions in one place
No matter how complex your product assembly, Eastek engineering teams have the expertise to provide you with integrated end-to-end manufacturing solutions. From design, sourcing, production and logistics, Eastek's entire manufacturing process is customizable to your needs. Call a Richmar sales engineer to see how we can put Eastek's vertical integration to your advantage.630.642.9425.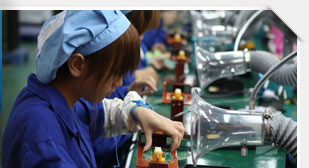 New Flexible Light Pipe and Panel Mount Indicators from Bivar
Light pipes provide superior machine to human communication on the front panel
Bivar announces ORCAdapt™, a complete light pipe system that consists of an ORCA adapter with a built-in ORCA Super Flux LED and a flexible 1mm or 2mm light pipe. ORCAdapt is ideally suited for field instrumentation, heavy equipment, medical devices and transportation. Call a Richmar sales engineer to discuss Bivar's comprehensive family of flexible light pipes and panel mount assemblies.630.642.9425.

Califia Offers LED Lighting Products Refined Through Client Customization
New LED-Based Linear and Spot Lighting Features Low Energy Consumption
Energy saving LED luminaires enable precise light placement and rotational positioning for optimum surface area light where you need it most. You'll reduce energy use and maintenance costs with products that were designed in unison with Califia customers. Call a Richmar sales engineer to discuss how Califia's Bayfront, Coastline, Peninsula or Niguel Series of LED lighting might suit your industrial and commercial applications.630.642.9425.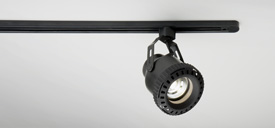 Components Express, Inc., Announces Advances in Machine Vision Cabling Technology
The next generation in digital interface
CEI pushes cabling capabilities further with new HSLink and CoaxPress Cables. Call a Richmar sales engineer to discuss how CEI's latest cabling and assemblies could improve applications.630.642.9425.

Siemens Testing Includes RF Capabilities
Testing expansion provided for customers in the transportation and communications industries
Siemens expands its testing services to include radio broadcast equipment, locomotive communications and wireless data links. Siemens testing, support and quality control are all vital components of their state-of-the-art electronics manufacturing services. Call a Richmar sales engineer to see how Siemens capabilities could improve your applications.630.642.9425.